India She Whispers

Published her book of short-story poetry "She Whispers" in 2007.  She has written over 3,000 vivid story-like poems, one of them winning a Gold Medal.

She Whispers

Terlingua Ghost Town, Texas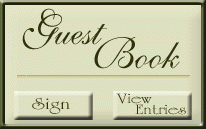 Welcome to She Whispers Web Page

India She Whispers

P.O. Box 336

Terlingua, TX  79852

indiashewhispers@yahoo.com

She Whispers is a book that includes several types of story-like poetry.

I am only a whisper in the restless winds

of burning love and dying heartaches. " She "

This page was last updated: June 20, 2010
India's Art Gallery

Colored Pencil

Acrylics

Oils

Watercolors

Decorative Art

Painted Skulls

Dream Catchers

Indian Dolls

Books & Booklets

"She Whispers"

ISBN 1-4241-7003-6

(1-301-695-1707)

Hardcopy and paperback

Breakfast - Lunch

Cakes - Pies - Cobblers

(Available only in Terlingua area)

This Site is Copyrighted  ©  2009  India She Whispers, all rights reserved.